CONFERENCE ANNOUNCEMENT:
16th Annual Conference on
FOUNDATIONS OF NANOSCIENCE:
SELF-ASSEMBLED ARCHITECTURES AND DEVICES (FNANO19)
Monday, April 15 – Thursday, April 18, 2019
Snowbird Cliff Lodge, Snowbird, Utah
***SPECIAL ANNOUNCEMENT of STUDENT TRAVEL SUPPORT***
FNANO has applied for $12,000 from NSF for travel support (providing approx. $200/student) for US undergraduate and graduate students that are presenting posters or talks.
**Also, Co-Located Workshop for Early-Career Nanoscientists, Sunday April 14 (see below)***
FNANO Conference OVERVIEW:
This is a yearly conference on the foundations of nanoscience, maintaining the highest scientific standards and providing many opportunities for discussion and informal exchange of information and questions.  Key topics include experimental and theoretical studies of self-assembled architectures and devices, at scales ranging from nano-scale to meso-scale. Self-assembly is a central but not exclusive theme: the conference covers a broad range of research into synthetic and natural nanoscale structures, devices and systems.
FNANO spans many traditional disciplines including chemistry, biochemistry, physics, computer science, mathematics, and engineering. Information on the prior 14 years' Conferences on Foundations of Nanoscience can be viewed at the archive web site (FNANO04, FNANO05, FNANO06, FNANO07, FNANO08, FNANO09, FNANO10,  FNANO11, FNANO12, FNANO13, FNANO14, FNANO15, FNANO16, FNANO17 and FNANO18).  The 16th Conference on Foundations of Nanoscience (FNANO19) will have a mixture of invited talks by distinguished scientists as well as contributed posters and open discussion periods to enhance attendee interaction with the goal of creating vibrant intellectual community in the areas of nanoscience and self-assembly. (See Policy against Harassment of FNANO and sponsor ISNSCE.)
ANNUAL PRIZE AWARDS: The Nanoscience Prize recognizes life-long achievements by a researcher working in any area of nanoscience. Also, the Robert Dirks Molecular Programming Prize recognizes exceptional early-career achievement by a researcher working in any area of molecular programming. The winners of these prizes will be awarded during an evening session of the upcoming FNANO19 conference and be invited to give prize lectures at FNANO19.
We often include a special track on a topic of emerging interest to the community of nanoscience.
HISTORY: PRIOR FNANO CONFERENCES & SCHEDULES
CONFERENCE PROGRAM (detailed program to be uploaded March 15)
FNANO19 WEBPAGE:  www.cs.duke.edu/FNANO19
CONFERENCE FORMAT: A combination of:
invited and contributed talks, and
posters and open discussion periods.
PAPER and POSTER SUBMISSIONS: http://www.cs.duke.edu/FNANO/abstract_submission.html
SUBMISSIONS: Extended DEADLINE: February 20, 2019. To submit, upload on the FNANO submission websiteby February 20, 2019an abstract of one to two pages in PDF format (submission website to be opened January 5, 2019). Even if your talk is invited, you still need to submit an abstract by this date.
Acceptance/Rejection DECISIONS: by March 1, 2019.
REGISTRATION: Registation Website. Early Registration Deadline: March 15, 2019.
CONFERENCE VENUE: The Conference Venue is the Snowbird Cliff Lodge, Snowbird, Utah. Website for booking Snowbird Hotel Rooms with Reduced Rates: Snowbird Hotel Accomodations. CUT-OFF DATE for Snowbird Hotel Room Reduced Rates: March 13, 2019.
Sponsored by: ISNSCE. Jointly supported by: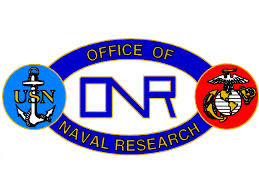 NSF, ARMY Research Office, ONR, and AFSOR.
Sponsored by: ISNSCE. Jointly supported by: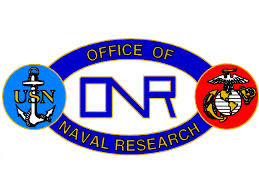 NSF, ARMY Research Office, ONR, and AFSOR.
CONFERENCE ORGANIZATION:

General Chair: John H. Reif


, Dept of Computer Science, Duke University, Durham, NC
Program Chair: Andrew Turberfield


, Dept of Physics, Oxford University, Oxford, UK
Descriptions of the program Tracks are provided on the Organization and Program Tracks website.
Track

Chair

Affiliation

DNA Nanostructures: Semantomorphic Science

Dept of Chemistry, New York Univ, New York, NY

DNA Nanosytems: Programmed Function

Dept of Physics, Technical University Munich, Germany

Protein & Viral Nanostructures

Dept. Nanoengineering, UC San Diego, San Diego, CA

Integrated Chemical Systems

Dept of Chemistry, University of Texas, Dallas

Principles and Theory of Self-Assembly (Posters only in 2019)

Chemical  Biomolecular Engineering, Johns Hopkins Univ, Baltimore, MD

Computational Tools for Self-Assembly

Depts of Biological Chemistry & Molecular Pharmacology, Harvard Medical School, Boston, MA

Synthetic Biology

Dept. Chemistry, Univ. of Pittsburgh

Nucleic Acid Nanostructures in Vivo

Dept. Chemistry, Univ. of Chicago

Chemical Tools for DNA Nanotechnology

Andrew Ellington    
ellingtonlab@gmail.com

Chemistry and Biochemistry Dept, Univ of Texas at Austin

Scripps Research Institute, LaJolla, CA

Biomedical Nanotechnology

Materials Science & Engineering, North Carolina State Univ., Raleigh, NC

Nanophotonics & Superresolution

Max Planck Institute for Biochemistry, Martinsried, Germany

Molecular Machinery

Dept of Physics, Oxford Univ, Oxford, UK
Workshop for Early-Career Nanoscientists (Chaired by Philip Lukeman) Sunday April 14th: Postdocs, Graduate Students and Undergraduate Researchers are invited to come together in a highly-stimulating and non-intimidating environment to discuss their current research, improve their presentation skills and build informal networks with their peers. Attendance will be limited.  Prospective attendees will be asked to submit an abstract of a 15-minute research presentation, within the scientific scope of FNANO, which should be aimed at a general scientific audience. An expert panel will provide feedback. We hope to be able to provide limited financial support for attendees, who will be expected to attend the full FNANO conference. More details on the applications process will be published soon.